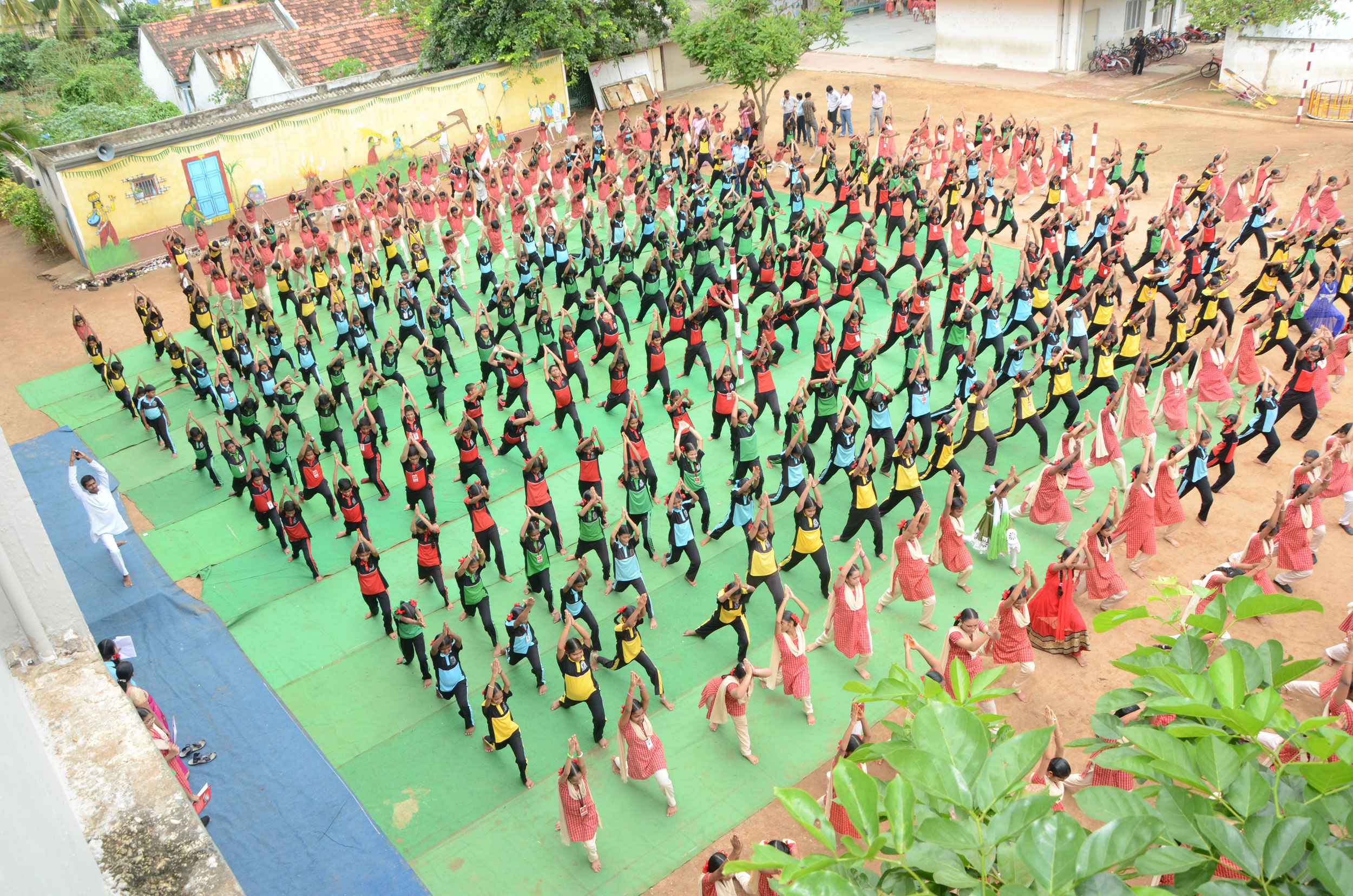 The second International Yoga Day was celebrated with a lot of enthusiasm at Sri PrakashVidyaNiketan, Tuni on 21 June 2016.
The students geared up for practicing Yoga Asanas under the able guidance of Yoga guru Mr.Prasad in the assembly ground.
Mr.T.Sudhakar, Branch Manager, S.B.H, Tuni;Mr.S.V.Naidu, M.E.O, Tuni and Mr.N.KishoreBabu, Senior Manager, Engineering, Hetero Drugs graced the occasion as guests of honour. After the Yoga prayer, the guests enlightened the students on the practice of Yoga,pranayama and health benefits of practising Yoga. They felt that yoga should be regularly practiced in today's stress torn life to be mentally fit enough to accept any challenges.
Sri Prasad, Yoga Instructor, enlightened the students with Yoga Asanas and made them practise various arenas.
Smt.B.SeetaRani, H.M., Sri PrakashVidyaNiketan,Tuni honoured the guests of honour with momentos and also exhorted the students to practice yoga daily, atleast for a few minutes every day early in the morning so that youngsters can refresh and channel their energies.
Mr.M.V.V.S.Murthy, Senior Principal, conveyed his best wishes to all the students on this occasion.