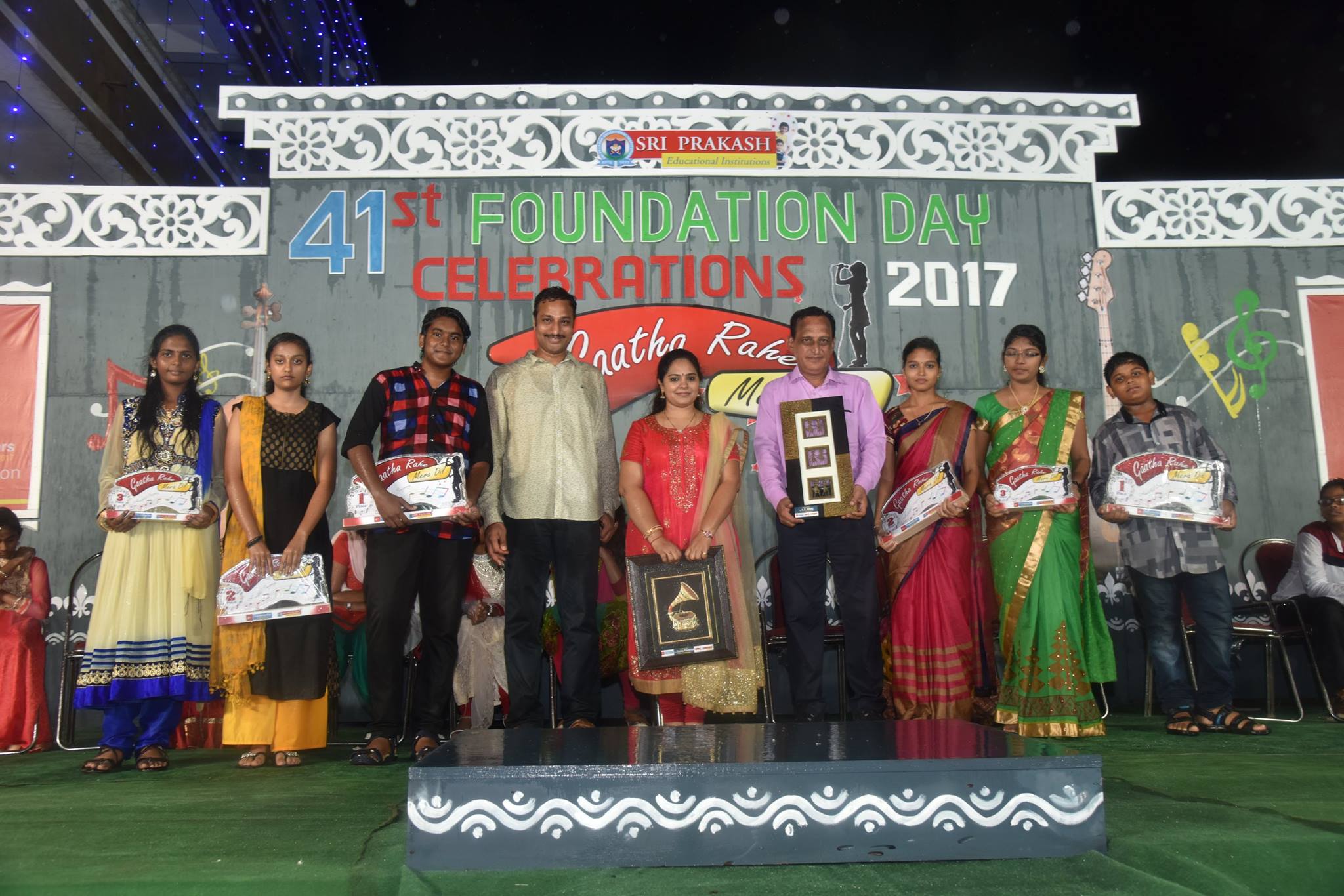 Glorious celebration of 41st Foundation Day of Sri Prakash Educational Institutions on 19th August, 2017 at S.P.V.N., TUNI with grandeur!
"The entrancing performance of songs by the students of 'Sri Prakash' is spellbinding!" _ says the renowned cine playback singer Smt.Gopika Poornima.
Sri Prakash Educational Institutions celebrated its 41st Foundation Day with resplendence at S.P.V.N., TUNI. On this occasion, the captivating programme 'Gaatha Rahe Mera Dil' – a festivity of the Institution was conducted in singing for the students of Sri Prakash on 19th of August, 2017.