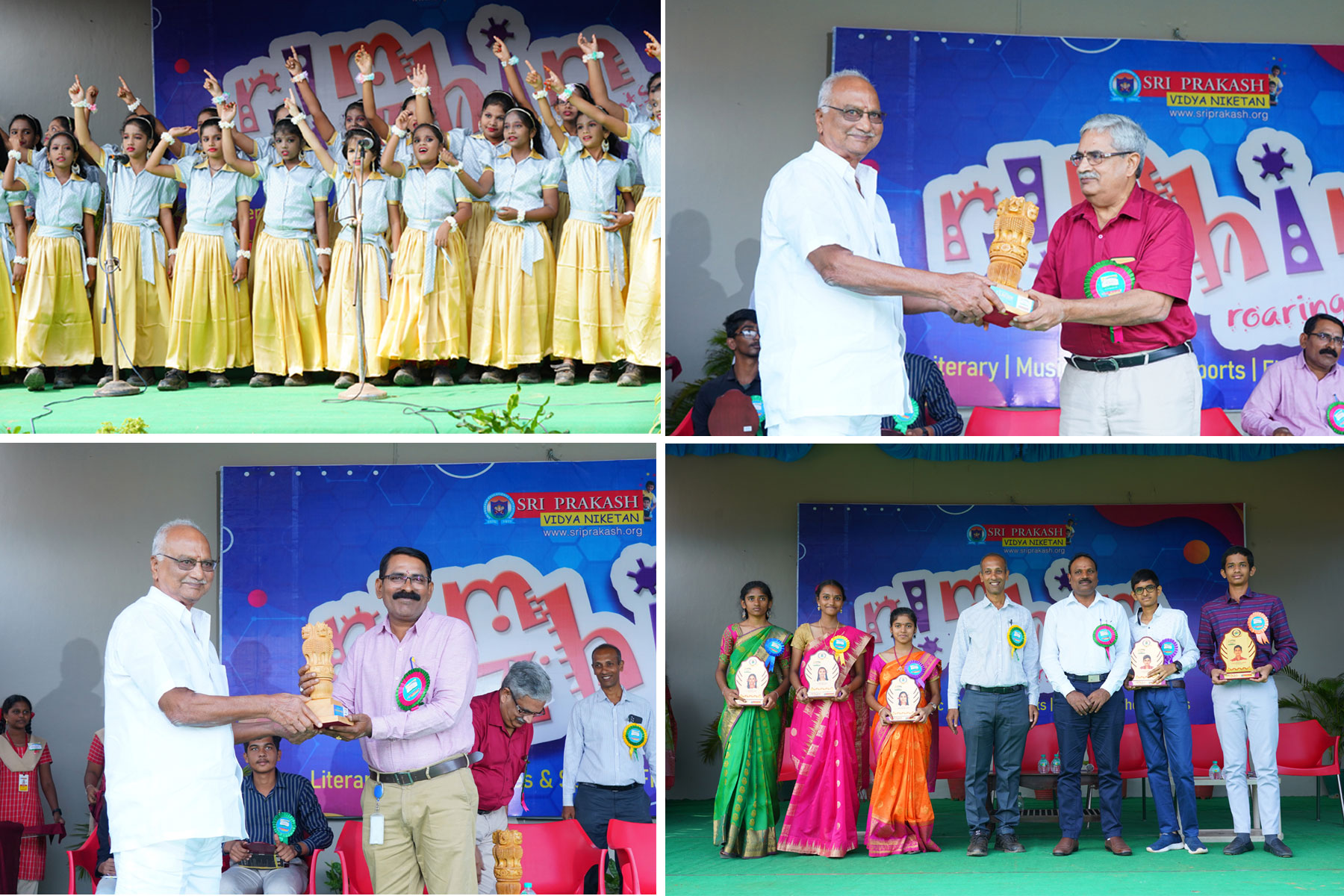 Rim-Zhim 'Roaring talents', the children's festival celebrates every year in Sri Prakash Vidya Niketan on the grand scale. This celebration consists of 5 various events with 29 categories such as Literary, Music, Sports and Games, Fine Arts and Theatre Arts to bring sportive spirit among the students to strength their career. This year 4500 students have been participated from Class  4th to Class – 10th in different events from Tuni, Payakaraopeta, Annavaram campuses of Sri Prakash. 
Prakashites of Sri Prakash Vidya Niketan (CBSE) have been performed in all the events tremendously, resulting they have bagged many prizes from Junior, Senior and Super Senior category which added good score to their particular house.
Performance of Mono-action and Group-song have been highlighted in the event.Chola house has become the best house in academics. Chola house has also topped the best house in discipline, Maurya house has become the best house in In-school activities, Kakatiya house has become the best house in Out- school activities while Kakatiya house has also stood the overall Championship which is a remarkable recognition.
 Click here for Rim Zhim-2022 Morning session images