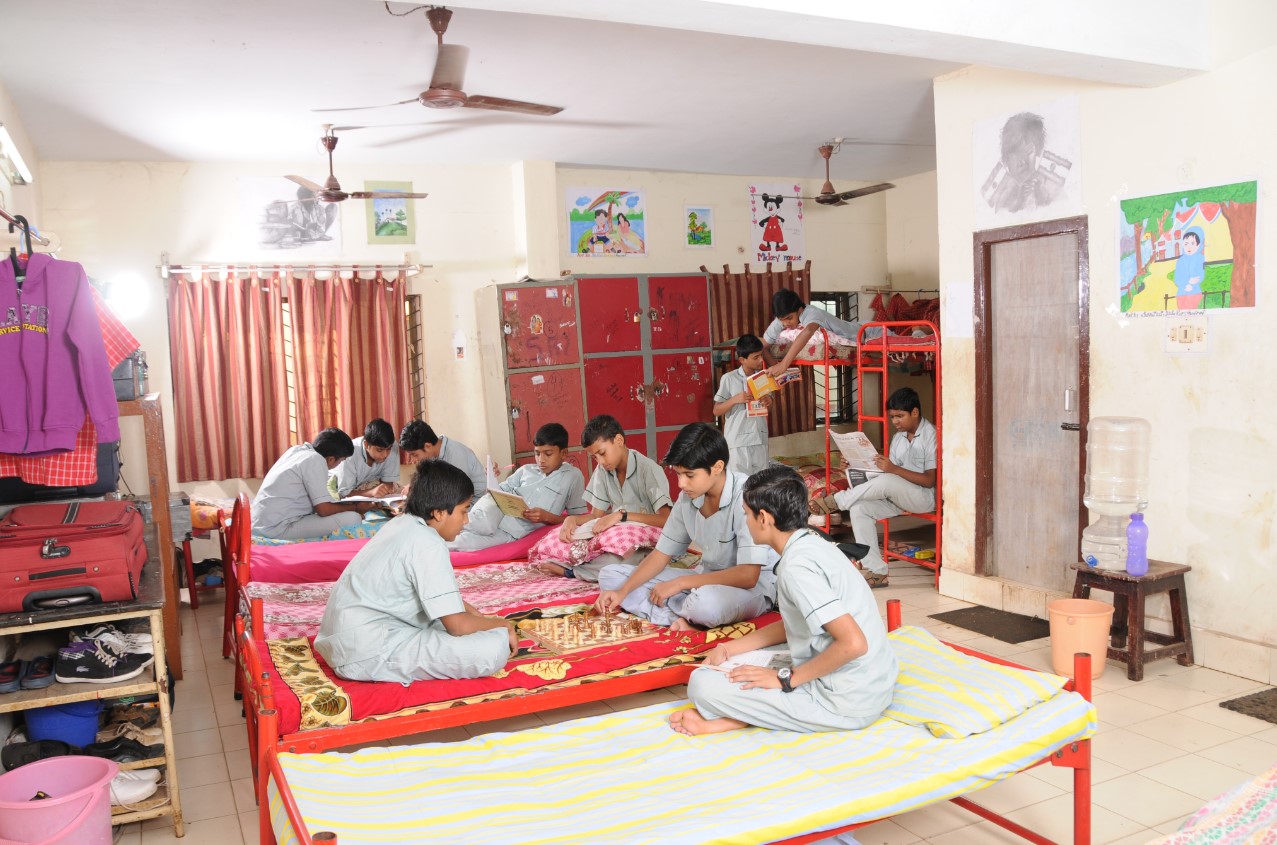 Sri Prakash 'HOUSE'TEL
Sri Prakash Homely Hostels, fondly called as House'tels are nestled in spacious green environment providing the right atmosphere and ambience for a fruitful education.
 More than 'Home away from Home.'
Features & Facilities of Hostel
Separate campuses for boys and girls.
24/7 water and power supply without interruption.
Special study hours for hostel students with their respective subject teachers.
6 acres ground for playing cricket, Volley ball, hand ball, football, basketball, kabaddi, kho-kho  etc.,
1 Warden for every 23-25 students.
Spacious rooms and safety lockers for hostel accommodation for boys and girls separately.
Hot water supply daily.
Movies and field trips for entertainment.
Celebration of various festivals.
Good support staff for overall development.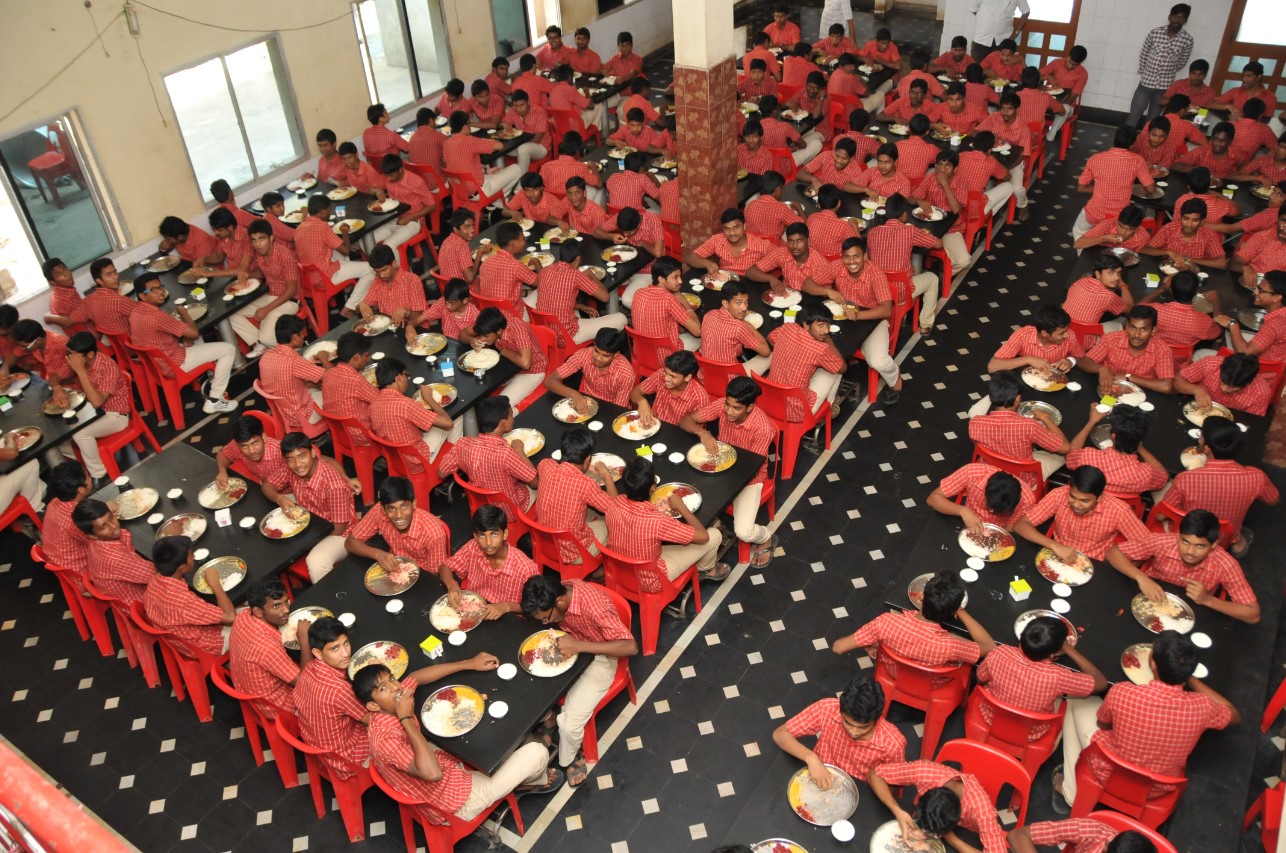 Sri Prakash Mess
Hygienic Steam cooking.
Facility to accommodate 300 children at a time in mess.
Separate mess for boys and girls.
Balanced and nutritious menu every day (breakfast, lunch, snacks and dinner)
Usage of Organic vegetables, milk, curd, ghee, butter milk, etc., from our own Dairy farm and Vegetable farm.
Snacks include items from our own bakery.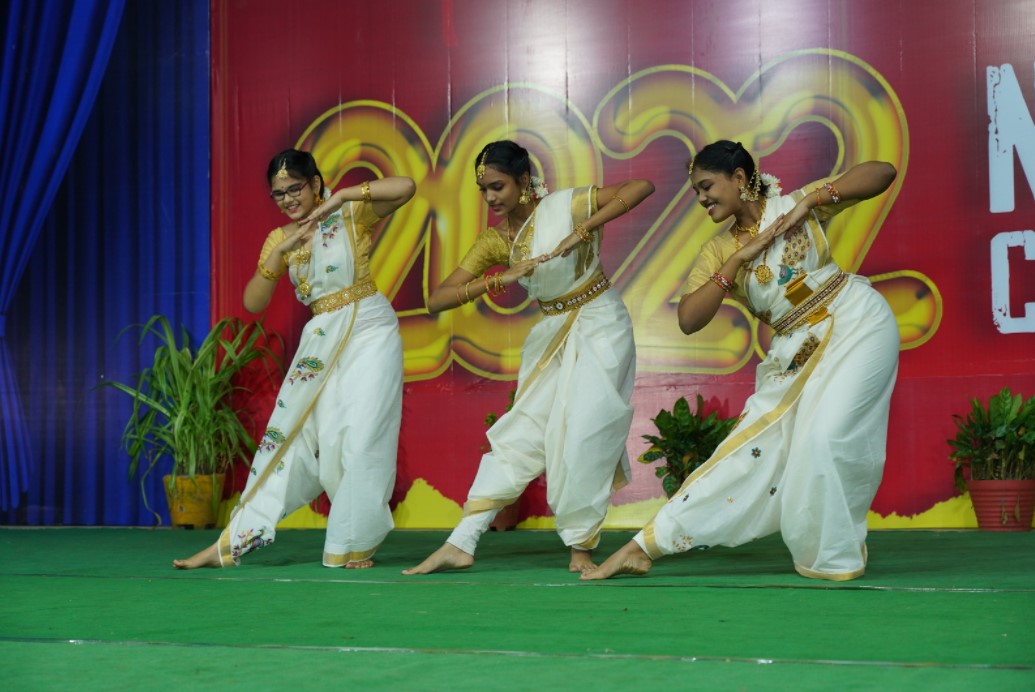 Celebrations @ House'tel
Students normally feel home atmosphere at hostel because Sri Prakash always provides different celebrations and events for students to expel their loneliness such as
Ahwanam (welcoming freshers)Siva Ratri
Ganesh Pooja
Diwali
Nagula Chavithi
New Year Celebrations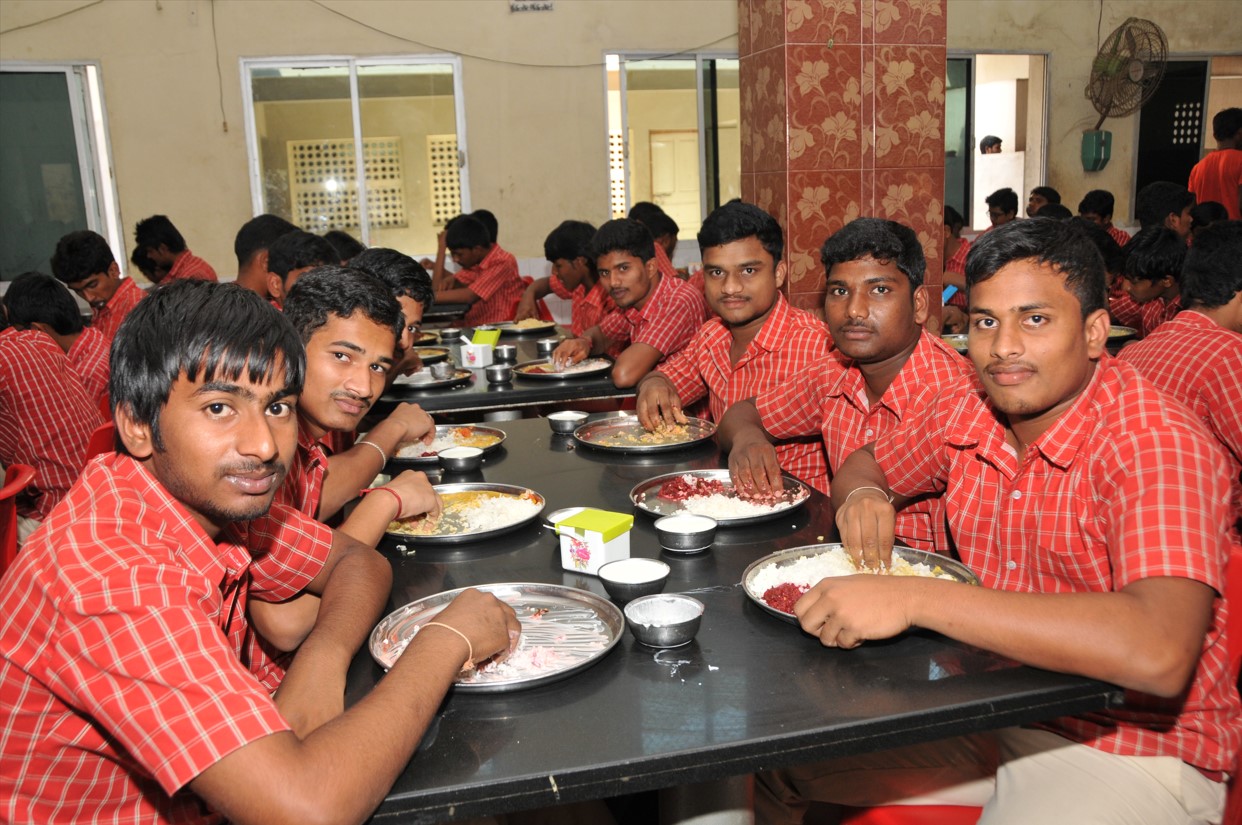 A typical Day at House'tel
P.E.T: 5:30 am to 6:30 am
Breakfast: 7:00am to 7:30 am
Study hours 7:30 am to 8:30am
School 8:45am to 12:05 pm
Lunch 12:05 pm to 12:45pm
School 12:45 pm to 5:00 Pm
Snacks 5:00pm to 5:30 pm
Play time 5:30 pm to 6:30 pm
Dinner 7:00pm to 7:30 pm
Study hours 7:30 pm to 9:30 pm