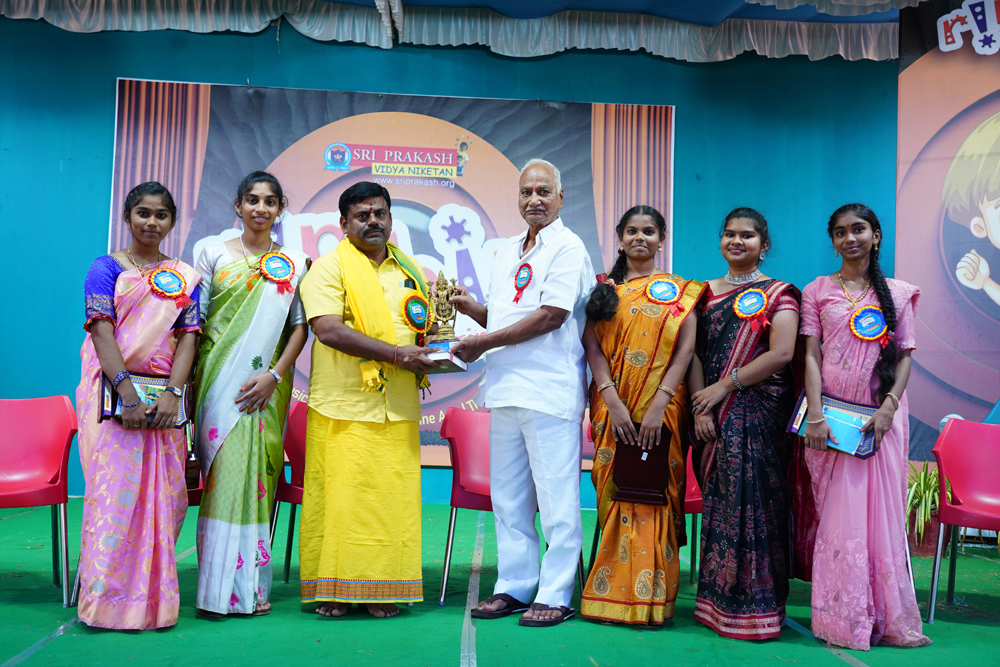 RIM ZHIM CELEBRATIONS WERE GRANDLY CONCLUDED IN SRI PRAKASH 
Rim Zhim - 2023, which has been held for the last 5 days at Sri Prakash Educational Institutions, has come to a grand end. In this program, around 4500 students of Sri Prakash Educational Institutions from Tuni, Payakarao peta, Annavaram have participated in 29 competitions in junior, sub junior, senior and super senior categories on many subjects like literature, music, games & sports, fine arts, theater arts, science.
 The Chief guests are Regional Joint Commissioner and Executive Officer of Sri Veera Venkata Satyanarayana Swami Vari Devasthanam, Annavaram, Sri S. Surya Chandra Shekhar Azad has given away  the prize to the winners in the senior and super senior categories and Inspector of Police, Payakarao Peta P. Appalaraju presented the prizes to the winners in the sub junior and junior categories. 
The child guests are the students who performed well on the Teacher's Day, have participated in the Group Discussion, "Is student learning facilitated by teachers' teaching? Or is it easier to learn from fellow students? Child guests have expressed and shared their views on the topic effectively.
Click here for more photos