Setting goals is the first step in turning the invisible into the visible

#1 CBSE Boarding School in Andhra Pradesh
Our vision is to make our mark as a Centre of Excellence in the field of education by meeting the challenges of the present and future. We believe that "quality education" is a way to unlock students' potential, determination & self-confidence. We are here to provide constant effort and encouragement to them. Sri Prakash Vidya Niketan has been skyrocketing day by day because of highly fascinated tradition of high quality, reliability and sophisticated technical education which made them rank as one of the best CBSC Schools in Andhra Pradesh.
We believe in the Mission "True to education" and we make sure to educate our children overall along with teaching values that would help them to be self-reliant, critical thinkers, responsive to changes, socially sensitive, manage complexities, sound in reasoning and appreciate diverse culture all across the world to become active, compassionate and lifelong learners. We firmly believe that the progress in today's world can only be achieved through interdependence so we focus on a stimulating early learning and child care experience to promote each child's social, emotional, physical and cognitive development. Since we all know that good schooling forms the foundation for a good future of an individual as well as the well-being of the overall Society.
Sri Prakash Vidya Niketan is the best CBSE school in Andhra Pradesh which provides the correct education with all required amenities to rural people of that area as recommended by the Central Board of Secondary Education, New Delhi.
 An endeavor is being made to accomplish this objective through imparting quality education to the students with optimum use of modern educational technologies. Smart Learn Classes, Regular Comprehensive Evaluation schemes are implemented for the holistic development of the rural students to meet the international standard of education.
Courses Offered:
We offer regular CBSE program in addition to IIT in collaboration with Dr. Chukka Ramaiah for classes VI to X. 
We also offer courses like MPC + IIT, BiPC + NEET, MPC + JEE, groups at Plus-2 Level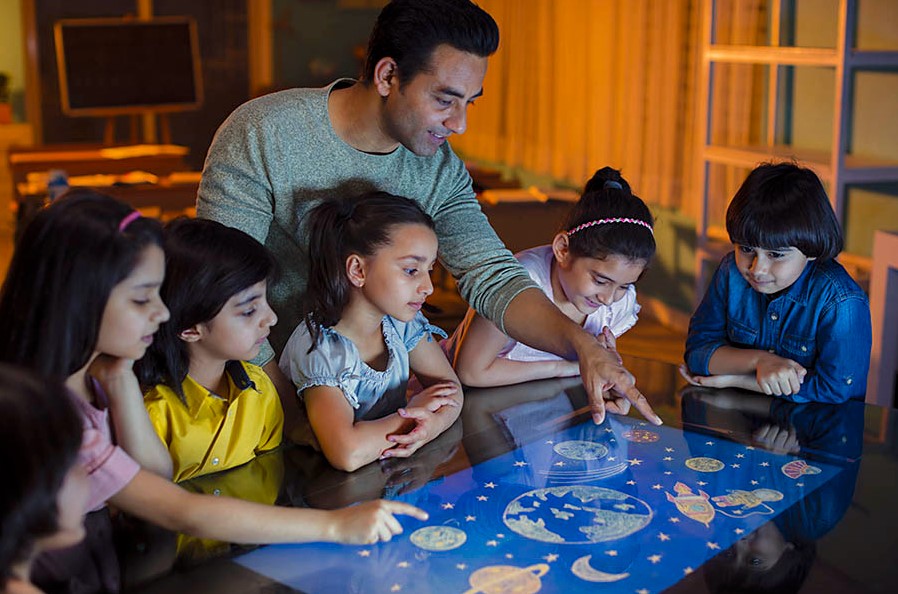 Our academic program helps the children build a broader thought process and increase their problem-solving skills alongside increasing their confidence. We ensure that the classes are more interactive where children can ask more questions, use their sentence formation skills to speak and write in their own words. Enjoy working on a lot of word problems in mathematics such that they are able to read in between the lines. We help children grow in a way that they are independent and can complete their homework with very little to no help from their teachers. We ensure that they are very comfortable in speaking English and score exceptionally well on tests.
The classes begin by setting up a learning goal, and understanding what do they already know about the topic. Teachers here demonstrate an experiment and conduct group activities to ensure the classes are very interactive. A child is made to speak before they act; this helps the student work on the "application questions" independently. We fiercely believe in rigorous practice sessions, daily assessments, and work towards encouraging and supporting each child individually.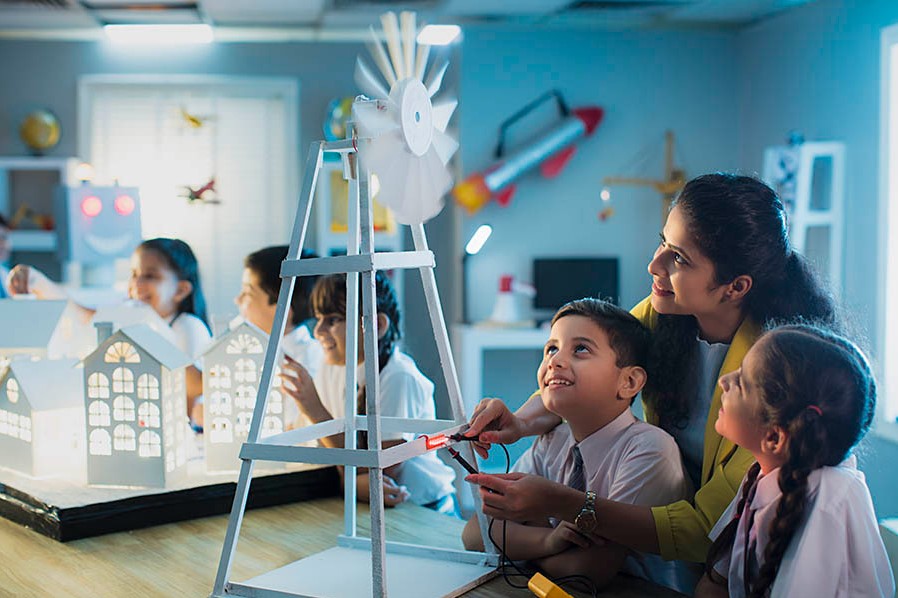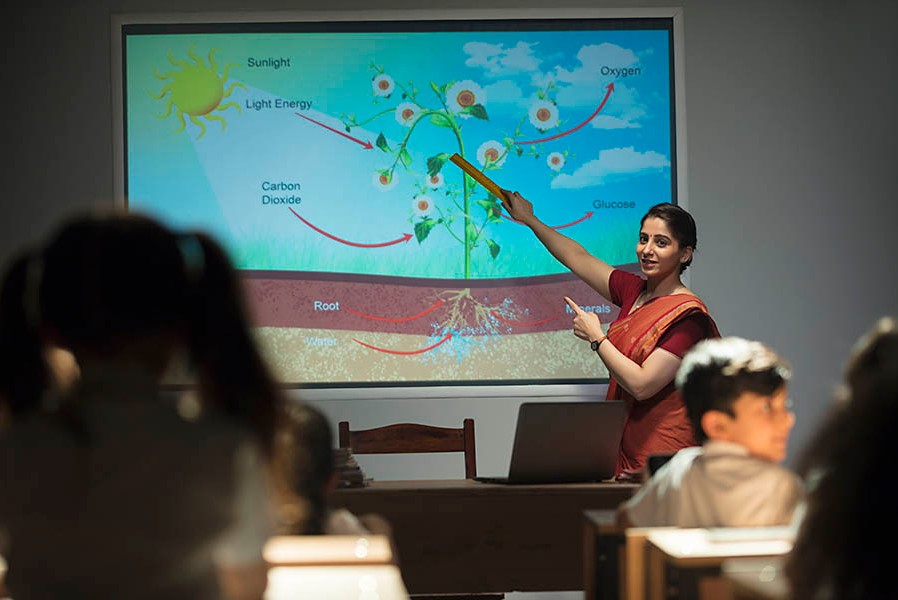 Our Smart Classes empowers teachers with latest technologies inside the classroom which help them teach the curriculum topics in depth and more effectively. The classroom environment is very lively where various learning platforms are provided for students. The teachers can choose from a mix of teaching tools such as the traditional chalk and blackboard coupled with graphics, sound, animations, and videos to explain. Well supported laboratory sessions such as Physics, chemistry, Biology, Mathematics and computers are placed in curriculum to ensure that children have in-hand experience and learns not just theoretically but practically too.
Our school has a spacious library containing books, on fiction, general knowledge, references coupled with all leading newspapers and magazines.
Prakashites are always enthusiastic to learn every concept beyond the academic Text Book, So Sri Prakash provides a vast library with different reference books, encyclopedias, Literature Books, Yoga Books, General Knowledge Books, Moral Story Books, monthly Journals, Newspapers of different languages, Magazines etc. Students are encouraged to open classroom library where they can easily share their knowledge and the motto is to share their thoughts by donating one book each and every student can get a chance to read many books in a regular academic year by exchanging their book in the particular section.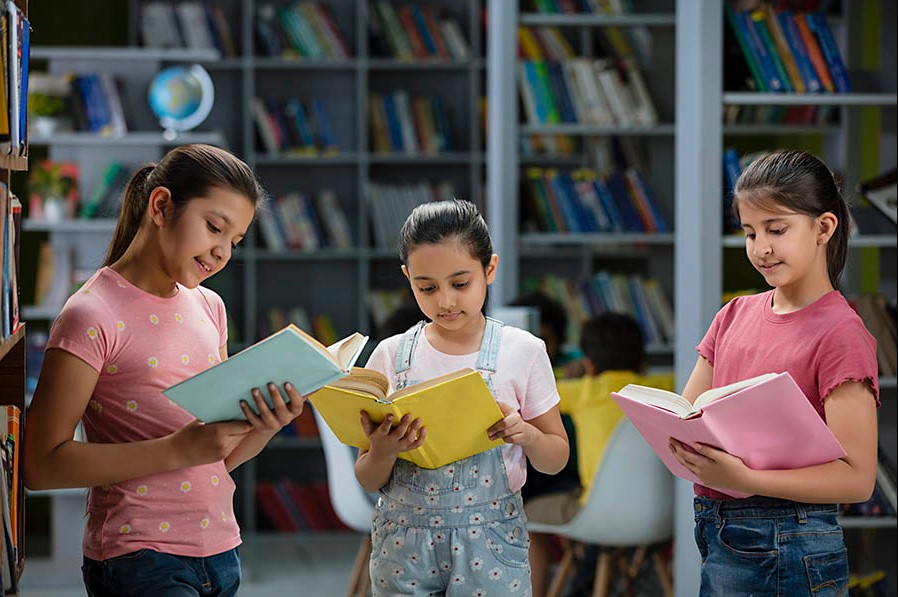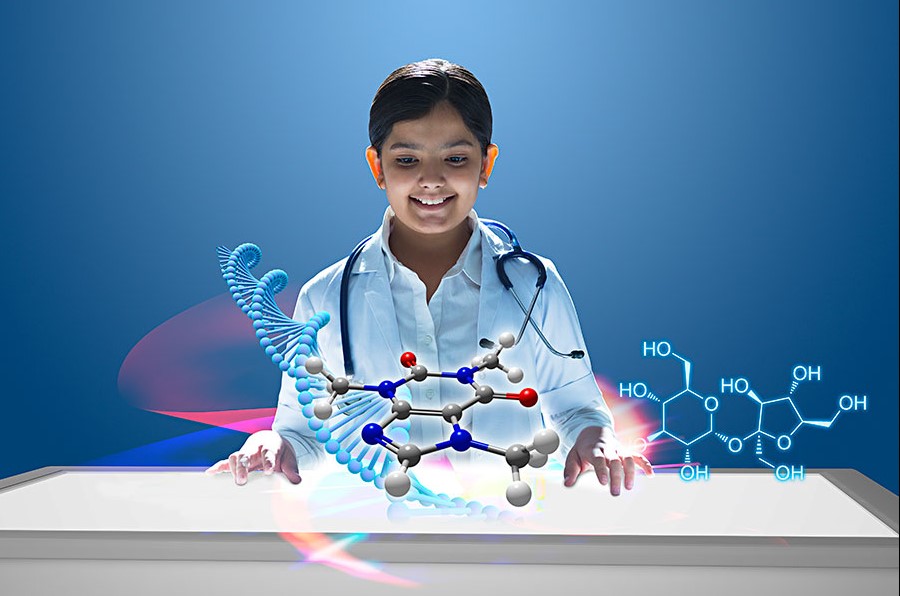 ATAL TINKERING LAB

Sri Prakash is one of the first schools in India to be awarded with Atal Tinkering Lab.
It is one of the flagship schemes proposed under the Atal Innovation Mission, Govt. of India. The ATL is a kind of incubation centre that enables young minds to share their ideas through hands-on - do - it yourself mode. Students are also offered opportunities to work with tools and equipment to understand the concept of STREAM (Science, Technology, Robotics, Engineering, Art and Maths) The students are being trained in robotics, Sensors, Coding, etc.
Our school starts at 8.40 a.m. and ends at 4.40 p.m.
There are 9 periods in a day (running with 7 periods due to pandemic).
2 short breaks and a lunch break are provided.
2nd Saturday is holiday for students. This day is staff construction day.
            The day at Sri Prakash begins with a special slot of 10 minutes called "Home Period". During this time the students and the teachers have an informal open interaction/discussion on understanding the school system, life skills, important days, current affairs etc…
            This a platform to create a bonding between the teacher and the students.
Good beginning always gives us wonderful results so school starts with pleasant prayer in the morning as per the following format. We normally spend 15minutes for it.
Omkaram
Mathrudevo Bhava
National Song (Vandemataram)
Monthly Song
Pledge
News (International/national/local/school)
Birth Day wishes
Telugu Poem/ Hindi Doha/ English conversation
Word of the Day
G.K Question/Amazing Fact
H.M Speech/ Principal's message
National anthem
Assembly is conducted First Day of the month by the Teachers.
There are seven teaching periods and one homework period in the span of 8 hours. In each period the subject teacher first shares the learning outcomes of the day. This is followed by a discussion on the 'word of the day' from the subject. The entire transaction of the content takes place through activities/ experiments/ interactive sessions. Students are made to write their own answers for the exercises.
At the end of the 7 th period, the students recall and reflect on the day's learning for 10 minutes. During this period the class teacher plays the role of a good listener.
This is the 8th period (last period of the day) where the subject teachers focus on clarifying the doubts of the students, making them do projects and assignments and taking special attention on needy students.
In this digital era where searching, browsing and surfing the internet has become a day-to-day affair, we at Sri Prakash believe in reading books an essential part of schooling.
We prescribe '3' story books in three languages as a part of our curriculum. The students are made to enjoy reading and write book reviews.
Sri Prakash has a habit to bring awareness about local, national and international issues through supplying NEWS paper especially The Hindu from which students are able to know about current topics regularly with which they can easily participate in various quiz competitions.
The tradition in Sri Prakash School has always been to inculcate learning from the grass-roots.  This led last year to the crystallization of the "Words in Focus" method of introducing new words into a formal program based on a hierarchy of teachers and resource persons who would learn while teaching new words in a systemic manner. Resources (words, meanings, contexts and connotations) of teachers are pooled, standardized and printed as the Word Bank which is an excellent resource for students. Thus, words gleaned from textbooks take on new meanings and connotations in different subjects and the learners' repertoire will be enriched. The "words in focus" program is treated as part of the curriculum and will be tested periodically. We make students to learn words which are given in the word bank through spoken English Classes with different activities which are given below to enhance the communication skills of the prakashites.
5 Periods are allotted for each section from 1st to 10th class.
A Special Curriculum and plan of action is made under the guidance of English Expert.
Activities designed for Spoken English are like these
Introducing himself/herself and others
Conversation
Story Telling
Skit
Paper poster presentation
Newspaper Article presentation
Role Plays
Group Discussion
J A M
Classroom Manners
Modal Verbs
Use of Phrases
Sentence Starters
Personal Interview
An Individualistic approach is carried out during teaching learning process where in the brighter students are given challenges with more application-based worksheets and those who require the attention/help are asked to sit along with the teacher.  Each student's ability and inability is done by the diagnostic test and therefore the treatments are different for each child.
Periodically, tests are conducted on each topic to analyze the content digestion by the student and the assessment results are reported to the parents at regular intervals as per instructions by CBSE.
In addition, Descriptive and Objective tests are conducted for the sections of IIT Foundation course – SPAES sections. To avoid undue competitions among the students' grades are preferred in place of marks. The report cards are then shared with the parents in PTM (Parent teacher meeting) and also through Parent App of our organization. Grade 10 has weekly tests and revision cycles to ensure a thorough brush up of the entire syllabus before the students face the Board Exams.
Internet Connected Resource Center for each faculty member is provided where they can improvise their content with latest developments in the world.
Parent Teacher Meets (PTM) - PTM's are conducted at regular intervals where Parents and Teachers sit together to discuss the progress of their wards and plan necessary further action. Parents can even discuss the Academic and the Non-academic issues of their kids and other issues related to the school with the stake holders at the school.
Field Trips - Field Trips, Outings and Excursions are organized for children, so as to create lively experience and practical application of the subject as it is said that Knowledge is power only when it is applied.  With these trips, the best spirit of 'seeing is believing' is ensured. These field trips also help our children at every level to sharpen their visual memory, which leads them to dream and aim sky high.

 

National Tours - Apart from local visits, all the interested students are taken in and around our Mother Land to explore the rich culture and traditions of the land, be it South India or North India.
We invite eminent personalities in different fields to inspire and enlighten the students by their motivational speeches which help them to take a golden path to reach their goals. One Guest is cordially invited to ignite and interact with prakashites class wise every month which is also a part of the curriculum.
All the students from class 4th to class 10th are assigned Houses and each house has a Housemaster, Housemistress, a Captain and a Vice Captain.
Captains and Vice Captains selection take place by conducting various tests like physical test, written test, number of years study and finally Interview among 8th, 9th and 10th students.  All the inter-school activities and competitions are organized on the basis of the Houses.  The Best House is judged by its performance throughout the year and the rolling trophy is awarded three times per year to the best house. Apart from the best house, the following rolling shield is being given to the house which encourages the students to develop team spirit and to motivate students for better participation.
ROLLING SHIELDS: Given every term. (3 times in a year)
i) Champion House in Academics
ii) Champion House in Discipline
iii) Champion House in School Activities
iv) Champion House in 'Out of the School Activities'
v) Overall Champion House.
Name of the House

Colour

Kakatiya

Chola

Maratha

Maurya

Red

Yellow

Blue

Green
Investiture Ceremony is conducted to honour the selected school council members. All the council members take the oath of performing the assigned duties with utmost sincerity and integrity.
We believe in "Seelena Sobathe Vidya" meaning Education shines only with good character. Corporal punishment of any kind is strictly prohibited. Discipline is given utmost importance. The cooperation of Parents/Guardians is sought in this regard to bring up a well behaved and disciplined child.
In order to encourage students in all aspects such as academics, sports, regularity, discipline, other competitive exams and achievements by students from other than the school are highly honoured along with their parents in the memorable programme "Abhinandana." 
For all-round development and mental health, adequate emphasis is laid on various Co-Curricular and Extra-Curricular activities like
Art & Craft,
Yoga
Literary, fine arts, theatre arts
N.C.C.
Sports & Games -Kho – Kho, Basket Ball, Football, Volleyball, Kabaddi, HandBall, Throwball, Cricket, etc.
Rim Zhim is the colourful heartbeat of the festive competition for pupils, which tests the wits of the best creative brains with entertainment, enlightenment, sportive spirit and all-round performance.

It is a unique venture of personality development, which is conducted as a competition for all the students of all the schools of Sri Prakash.

The following are the disciplines and events in which all the enthusiastic participants can vie for top honours in the given activities.

1.       MUSIC

GROUP FOLK SONG

2.      LITERARY

QUIZ / SPELL BEE / SUDOKU

3.      THEATRE ARTS

MONO ACTION

4.      FINE ARTS

ART

5.      GAMES AND SPORTS (BOYS)

KHO – KHO, HANDBALL, BASKETBALL

VOLLY BALL, FOOT BALLAND CRICKET

6.      GAMES AND SPORTS (GIRLS)

KHO – KHO, BASKETBALL, HANDBALL

THROW BALL, FOOT BALL
Students display various kinds of articles (Literary, G.K., Sports, Science & Tech, Art & Craft) on four different boards.
Articles rotate class wise and week wise.
Teachers are allotted to check these boards every day. Marks will be given to each article.
Best house will be awarded with Rolling Shield twice in a year.
 To remind and inculcate our tradition, culture and values, Sri Prakash celebrates various events time to time throughout the academic year which are mentioned below.
Ugadi (Telugu New Year Day)
Independence Day
Sri Prakash Foundation Day
Ganesh Pooja (Vinayaka Chavithi)
Matrubhasha Dinostavam
Teachers' Day (Upadhyaya Dinostavam)
Hindi Diwas
Rim-Zhim
Mathematics Day (Ramanujan's Birth Day)
Christmas celebrations
Foodfest
Abhinandana
Republic Day
Vasantha Panchami (Saraswathi Pooja)
Science Day
Josh/Kerinthalu (Kids Day/Bi-Annual Celebrations)