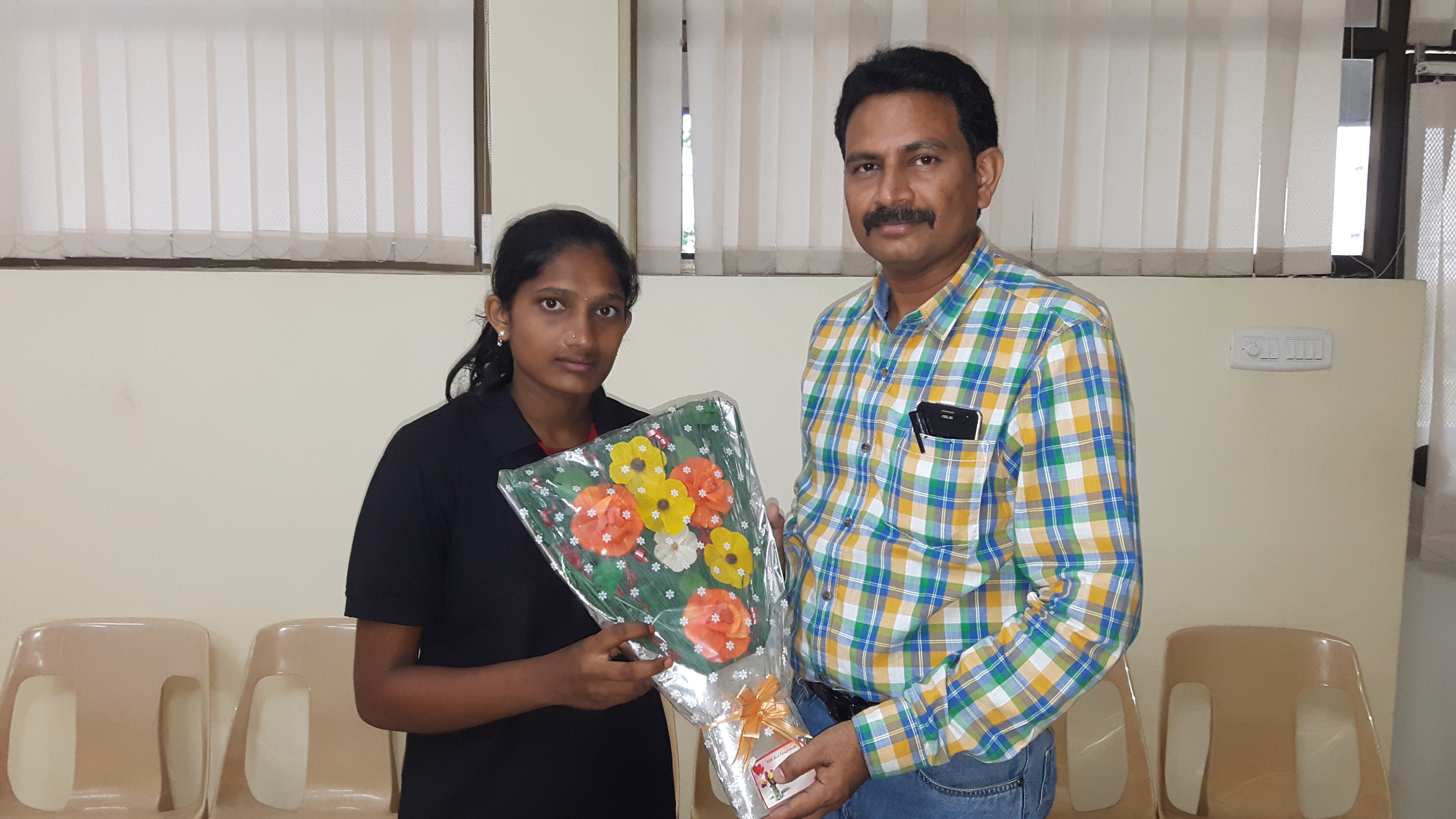 "Good, better, best. Never let it rest. Until your good is better and your better is best."
Our Sri Prakash Junior College student Kum. P. Rama Lakshmi made the above said axiom come true. Her interest towards athletics made her the muscle of her "mental will" become stronger and confident in achieving her dreams.
She achieved 3rd position in 100 meters running race, for under 19, conducted by School Games Federation for State Level selections, at Bullayya College Grounds, Visakhapatnam, on 31st October, 2017.
She bagged 1st position in High Jump and 2nd position in Long Jump events at AMAL College grounds, Anakapalli on 1st November and got selected to represent at Nationals.
Participation of girls in athletics is the need of the hour as they need to build confidence both physically and socially.