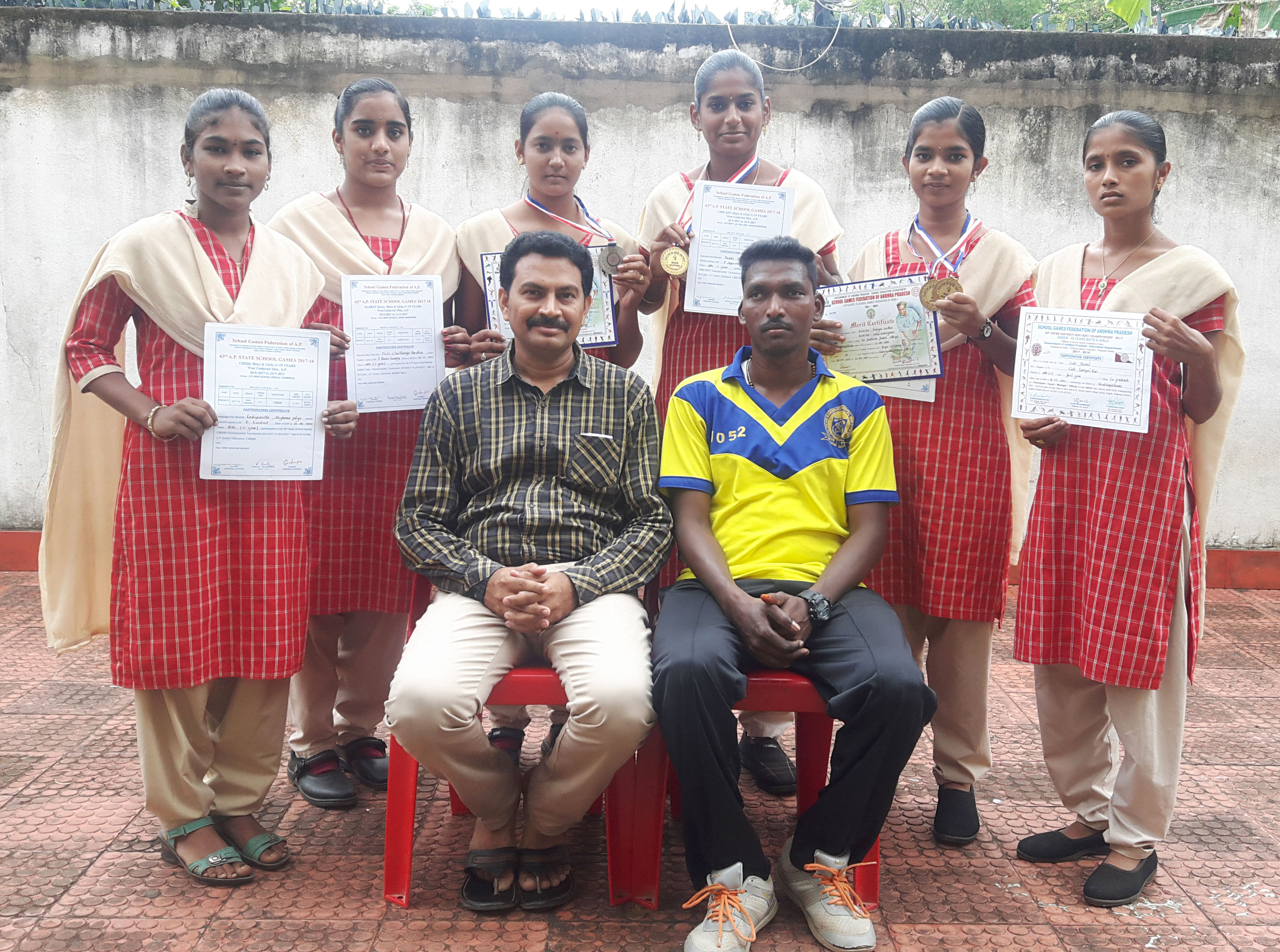 We at Sri Prakash strongly believe "Every educational institution has to arrange for outdoor games and sports for its students."  That's the reason for giving equal importance for games and sports in our academic calendar. 
Our prakashites gave an excellent performance in Sports Meet recently conducted by School Games Federation in Narayanapuram, West Godavari District, in all the events like Rope Skipping, Basket Ball, Chess, Weight Lifting and Cricket. 
In Rope Skipping Kum. K. Kavya not only got first prize but also got selected for Nationals to be conducted at Delhi on 31st December, 2017.  She also won the first prize in Group Rope Skipping event and received a certificate for her excellent performance in Chess.
Kum. P. Devi bagged 2nd prize in Rope Skipping and a certificate of excellence in Chess.
Kum. P. Padmini won 1st prize in group Rope Skipping as well as a certificate of excellence in Cricket.
This all round representation in both individual and group activities really shows all round development of the students in our educational institutions.