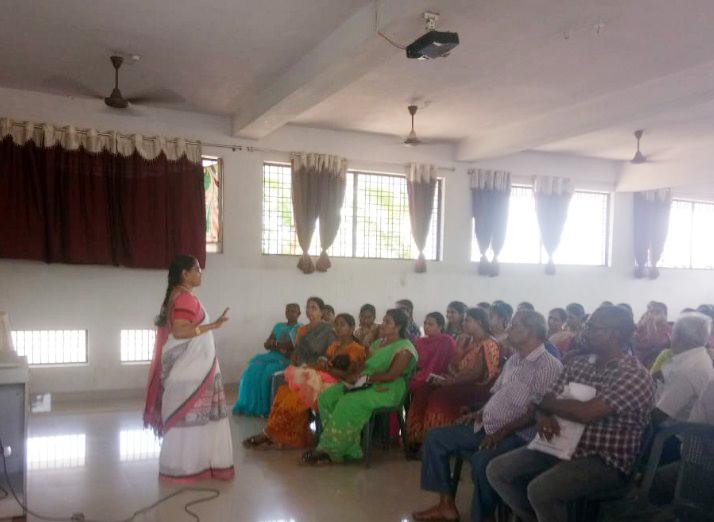 "A Parent is a teacher at home and a teacher is a parent in school and the child is the centre of our Universe."
We organized an orientation programme for the parents of nursery on July 12,2019. The aim was to familarise the parents as partners in progress with the curriculum, rules and regulations of the school, teaching methodologies and the co-scholastic activities.
The session started with a welcome note by Mrs. A. Usha Rani, head mistress of nursery . In her speech she laid stress on the holistic development of the child, which is the main aim and objective of the school, Further more parents were briefed about the various subjects like English, Mathematics and Environmental studies with an emphasis on Words In Focus and the co- scholastic activities . The parents get an assurance that our curriculum involves hands-on learning activities which are not only a vent to the creative talents and energies of the children, but also an inspiring help in their all- round development. The respective teachers explained the learning parameters and stressed upon the innovative teaching and learning methodologies followed in school.
The Orientation programme ended on a good note with an aim of grooming our children into happy, skillful and creativity well adjusted future citizens