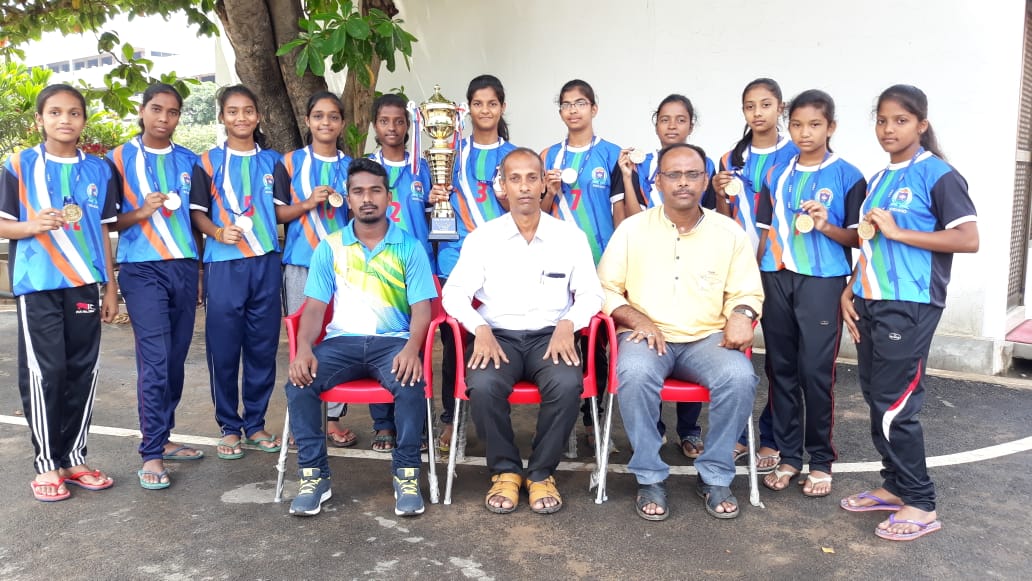 Our cbse girls under-19 category participated in Kho Kho Cluster-7 and bagged 1st place which was conducted at Bhimavaram and selected for Nationals. They created miracles by winning the Cluster-7 which is infact common for Prakashites.
        In the process of bagging 1st place, they chased many teams across, Tamil Nadu, Karnataka, Kerala, Telangana and Andhra Pradesh. They have shown their utmost skill to bag the gold medal and selected for nationals. The players are P.Nethra Deepthi, Bhavya Sonal, Harsha Dorai, V.Jyoshna, Mithi Kumari, B.Bhavana, Anju Rani Oraon, S.Kesa Swaroopa and K.Uma Devi
The above players went to Haryana to play the Nationals, though they struggled a lot to get 1st place, they have narrowly missed the triumph but it was a miracle in Girls' Events.